Canon EOS R5 Mirrorless Camera
Free Shipping for Orders Over $98
No SURCHARGE FOR CREDIT CARDS
Newly-developed CMOS sensor
8K video capture capability
ExceptionalHD 4K video conversion
High-performance coordinated IS
Dual-media card slots
Auto-image transfer to Canon Cloud
Will integrate with 10 RF lenses*
The Canon EOS R5 is a full-frame mirrorless camera that will feature the renowned cameramaker's most advanced CMOS sensor and image processor to date. Furthermore, it will feature Canon's state-of-the-art optical technology, which makes it a must for any professional photographer that wishes to have the next-level features that make their profession fun and exciting each time.
This new technological advancement will allow the EOS R5 to capture videos with resolutions up to 8K. The camera has technology enough to convert it into a high FPS and great-quality 4K video. Additionally, the EOS R5 will feature Canon's In Body Image Stabilization (IBIS) feature that allows photographers to capture great shots in the most unstable light situations possible. Lastly, photographers will enjoy the new dual-card slots that allow immediate transfer to Canon's new cloud storage facility.
---
Canon hasn't revealed the full specs and for the EOS R5, But the very minimal features they have released to date, is seems to tick a lot of boxes. Here's what we know so far:
Updated: 20 April 2020
Super High Speed Still Shots at up to 20 fps
I mean at 20 frames per second, you could almost capture any fast moving subject on this planet! It can also do 12fps with the mechanical shutter whilst you can shoot up to 20fps with the silent shutter which makes it great for wildlife photography or any other situations where you don't want to disrupt the surroundings. 
Advanced Full Frame CMOS Sensor
Canon really went to town with this one and have created a completely new imaging sensor and DIGIC processor. With this new technology, electrical and mechanical shutters can take shots up to 20 FPS continuously, which makes action and sports shots free from blurs and noises. 
8K Video Capture Technology
The advanced CMOS sensor and image processing technology makes it possible for the EOS R5 to capture and process 8K videos, which the camera can convert down to high-definition and exceptional 4K videos with high FPS. We've recently learnt that it can capture 8K video at 29.97fps and in 4K mode at 119.9 fps. 
IBIS (In-Body Stabilisation)
The 5-axis In-Body Image Stabilization (IBIS) allows photographers and videographers reduce camera shake allowing you take stills at slower shutter speeds but also helps you capture smooth videos. Furthermore, this Canon technology will work alongside the existing stabilisation built into the EF and RF lenses. 
Dual-Memory Card Slots and Canon Cloud
The camera supports dual memory card slot inputs and instant upload into Canon's cloud service. This is convenient especially when you're taking a great number of shots and need immediate memory purging. No to mention it's essential especially when you're capturing 8k footage which will take up a lot of storage space. The Canon R5 will have a high speed CFexpress card slot as well as a UHS-II card slot.
High Speed Autofocus (AF) and Subject Detection
The EOS R5 will adopt the same Subject detection feature from the EOS 1D X III  which will automatically detect Face, Head and even eye tracking when people detection in enabled. And for all your pet lovers and photographers out there, for the first time in a Canon camera, the EOS R5 can detect Animals which can adequately track whole body, face, or eye of cats, dogs, or birds for speed and accuracy. Using the updated algorithms in Canon's Dual Pixel CMOS AF technology, it makes the Auto Focus speed on the R5 extremely fast and responsive. 
With the ability to automatically detect Face, Head and Eye tracking when People detection mode is set, the ease and accuracy of focusing is second to none. Detection of Animals will also be possible for the first time, meaning you can now track the entire body, face or eye of cats, dogs and birds
Canon has also announced that they will release 7 new RF lenses with the Canon EOS R5 in mind including the RF 100-500mm F4.5-7.1L IS USM, and 2 Extenders RF 1.4x and Extender RF 2x.
Newly-developed CMOS sensor
8K video capture capability
ExceptionalHD 4K video conversion
High-performance coordinated IS
With auto-image transfer to Canon Cloud
Will integrate with 9 RF lenses
This product comes with 5 Years Warranty with Canon Australia.
Our products are sourced from authorised Australian suppliers and therefore come with genuine Australian warranty.
Camera Warehouse does not participate in 'Grey Market' or 'Parallel Import' activities.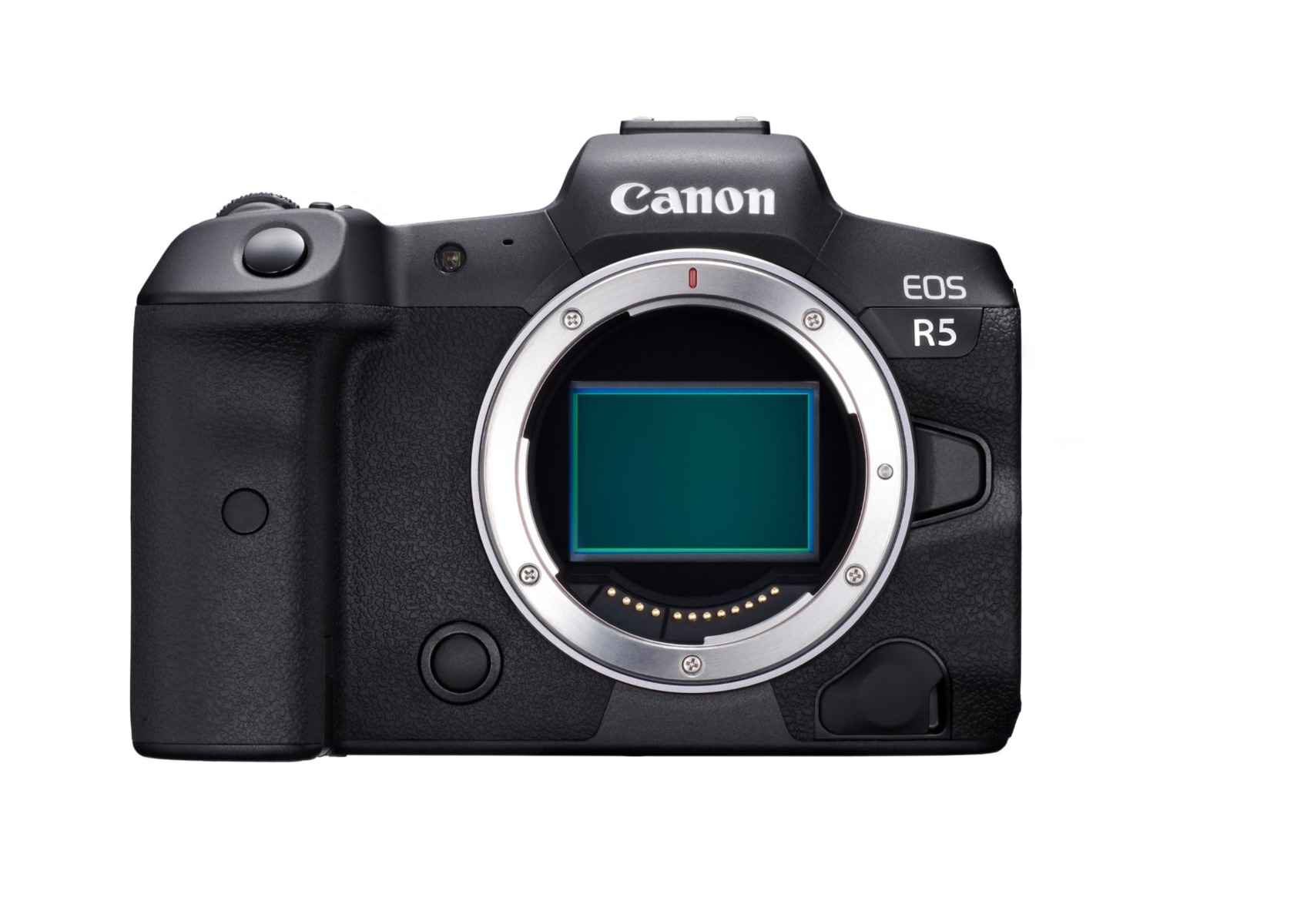 Canon EOS R5 Mirrorless Camera