Interest Free Camera Finance Australia
Buy now, and pay later
up to 6 months
interest free.
Get a decision in real-time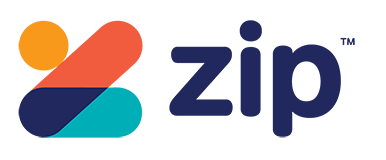 That moment, when everything comes together into a poignant story…

The first snap of your first born. The first fall of autumn leaves. To capture that moment, takes the right tool for the right time.
However life is not fair. There are bills … cost to living, it never seems enough. We at Camera Warehouse understand, and we want to help your excuses to capture reality that happens only once.

So whether it's your dream DSLR camera...that lens you've eyeing off for months.... or perhaps a new studio lighting kit or just some random camera accessories but just cant fork out the cash.....YOU NO LONGER HAVE TO HOLD BACK!
You can take home your camera now without any deposit and pay for it interest free for up to 6 months!
Camera Warehouse has made this possible by offering the zipMoney 6 Months Interest Free camera finance!
Remember...You Only Live Once!
Unlike traditional credit card, zipMoney is designed to so that your balance will be paid in months and not years! You also have the freedom to set your own repayments.
zipMoney offers 6 months interest free up to $6000

All the information needed at your finger tip (the usual suspects that sit in your wallet). That means you don't have to dig your document file. We take all the hard work out for you. It's a piece of cake.



Here's the deal:

•It's Simple. Convenient. Flexible
•A two step process
•You have 6 months (182 and a half days.) where zipMoney (the money lender) will not charge you interest
•An Australian company. You can rest assure that they are above board
•Minimum repayment is as little as $40 but have the flexibility to nominate an amount
•Your information will be vault like where no baddies can access and use your personal information.

To be qualified for zipMoney:

•You need to be of legal age according to the law and that means 18 years and older
•Working candidate is essential in this case and need to be earning $300 or more to be eligible
•Must be a resident or Australian citizen
Alright, Next: You will need to fill in a two step application form.

•Some personal information: All the information we need about you will be sitting in your wallet or on your phone.
• Easy Peasy. You won't have to dig through your document file. We don't expect you to remember everything!

zipMoney's interest free loan is interest free for 6 months.

Some things to take into consideration:

•6 months interest free on all purchases
•Interest free period will start from the purchase date

•You decide the pace of repayment change your payment schedule via your digital wallet
•Interest will accrue after the 6 month free period, if there are outstanding amounts
•After the interest free period, interest from 19.90%
•Late fees may be charged if you do not pay the minimum repayment amount before the due date
•Failure to repay the loan will affect your future credit rating.

* interest free credit provided by zipMoney, and all borrowed funds required by the finance company to be repaid in full by the agreed period in order for you (the customer) to enjoy the interest free period.
Get Approved In Minutes!
Simply click on the banner below and send us your full name, residential address and the product(s) you wish to order.
Terms and Conditions
Available to approved applicants only. Minimum monthly repayments are required, see your contract for details. Paying only the minimum monthly repayment amount will not pay out the purchase within the interest free period. Any balance outstanding at the expiry of the interest free period will be charged interest at the standard annual percentage rate, currently 23.9%. A one off establishment fee applies, see your contract for details. A Monthly Account Service Fee of $4.95 (when balance owing) apply. Terms & Conditions apply and are available on application. Credit provided by zipMoney Payments Pty Limited (ABN 58 164 440 993, Australian Credit Licence Number 441878). Visit www.zipmoney.com.au to learn more about zipMoney.