Posted:
September 01, 2021

Most new cameras that come along create some excitement amongst us staff, but this would have to be the most buzzed we have felt for the release of a new camera that I can remember.
What's being released?
It's a pretty big day for Fujifilm! We have 2 new cameras and 3 new lenses.
The GFX 50S II camera is the real show stopper! It is a large format compact camera that has the most affordable price tag than anything before it and is more capable than most that will come after.
51.4MP Large Format sensor 1.7x the size of Full Frame

Five-axis IBIS/OIS synchronized stabilization up to 6.5-stops

Improved autofocus in as little as 0.184 seconds for fast operation

19 film simulations for colour to suit any occasion

NEW customisable colour functions for stunning images straight out of camera

Weighs only 900g

If 50MP isn't enough, get to 200MP reproduction using pixel shift for super high-resolution work

Dust and Weather Resistant structure, able to operate at -10°C for operation even under inclement conditions
Along with the GFX50S Mark II, there is a brand new GF35-70mm F.4.5-5.6 WR Lens. It is a great compact lens that for the first time is being sold in a kit with the camera.
How big?
Weighing in at only 900g, this is lighter than a lot of DSLR's and mirrorless cameras on the market, makes this an incredibly compact system that you can take anywhere a full-frame would go but capture the detail of a large-format camera!
The sensor size is 1.7 times larger than the typical full-frame.
If you see this diagram below you can see it in comparison.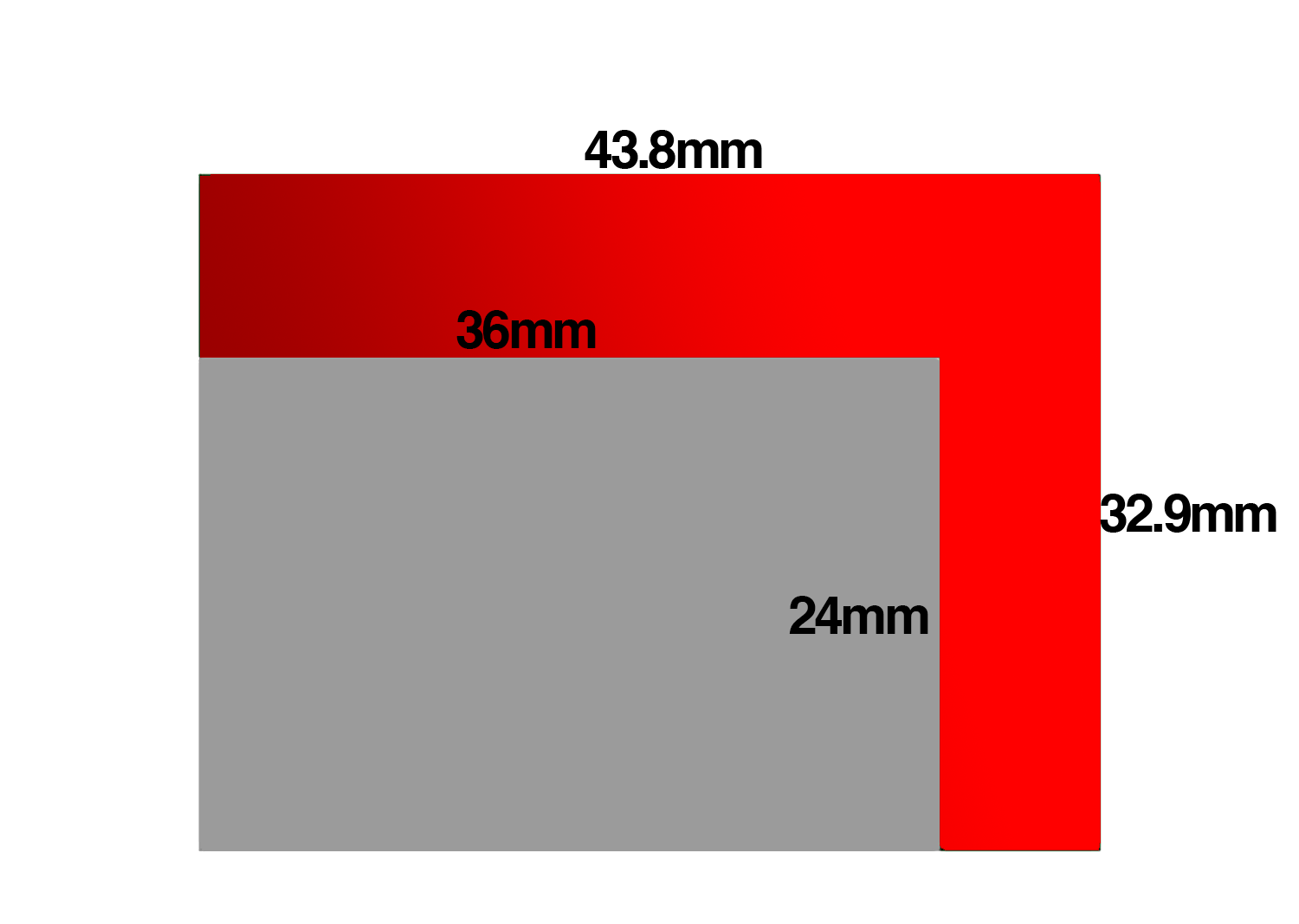 More sensor is more light, more detail, more colour and the best chance at realising your vision. Fujifilm already has some of the best colour representation across the competition, but when you throw in a larger sensor, nothing can really beat that.
How much is the GFX50S II?
Not that much.
The RRP price for the GFX50S II in Australia is $6,499 AUD however, as with all new product releases, we promise to give you the best deal. So if you find a cheaper price as a pre-order from another authorised Australian retailer - we'll match it or beat it!
AND, we're offering a BONUS $250 Camera Warehouse Giftcard along with a free video lesson with Warrick William, the Fujifilm National Product Trainer, all up it is $6,499 AUD for the first 10 customers that pre-order through us.
The GFX50S II + GF35-70mmF4.5-5.6 WR Lens Kit price is currently set at $7,299 AUD
And again, we are packaging this with a $250 Giftcard and product training with the mighty Warrick William, for $7,299 AUD for the first 10 customers.
Our Pre-Order Promise
As with all of our pre-orders, we'll continue to monitor our competitor's prices reguarly to ensure that we are providing you with the best deal. Example, if you pay $6,499 today and you happen to find a better deal elsewhere (from an authorised dealer) in say 1, 2 or even 3 weeks time - we'll match it and refund you the difference!
In fact, to secure a pre-order, we only require a 10% deposit that is fully refundable. So if you change your change your mind at point in time prior to shipping your order, you can cancel and get a full refund.
So what have you got to lose?!
When can I get one?
The shipping date for the GFX 50S Mark II is set for end of September 2021 but, with all big announcements like this, we recommend placing a preorder as early as possible to avoid disappointment.
We are not expecting bulk quantities of this in the initial shipment, however, Fujifilm are one of our most consistent suppliers. I would expect there to be a good stream of stock coming in the weeks after the initial shipment.
Pre Order Bonus!
As with a lot of things, it pays to get in first.
If you are one of the first 10 to order this camera we are providing a $250 Camera Warehouse Giftcard for you to spend online or instore.
In addition to that, we have partnered with Fujifilm Australia to organise a group video lesson with the mighty Warrick Williams, The National Digital Product Training Manager!
Warrick is the man our staff turn to for questions with anything Fujifilm related and will help you get the most out of this incredible, professional tool.
Ideally, when you pick up a camera it is just a further extension of your hand, enabling you to realise your vision in any photography setting. Once you get your hands on the camera we can schedule a group meeting up to a month from delivery after you've had a little time with the camera.