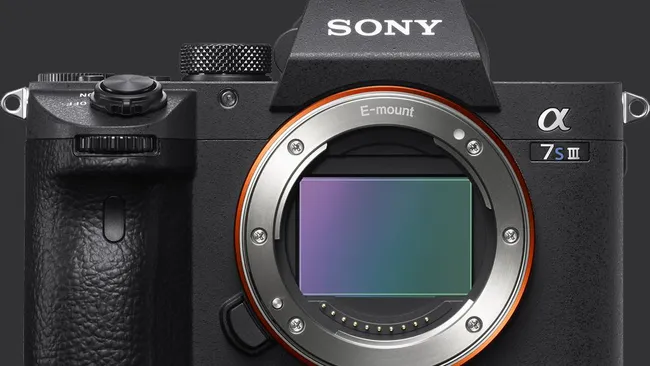 Update 29 July 2020:
The Australian price for Sony A7S III has been officially released.
RRP is set to be $5,999 but we've currently set our price for the a7s iii is currently $5,798 and as always, if you find a cheaper price from another authorised Australian Sony camera dealer such as Digidirect, CameraPro, Georges, Teds, Digital Camera Warehouse or Camera House - we guarantee that we'll match it or beat it. This only applies to pre-orders.
Release date for A7S Mark III was today and the initial shipping date is 01 October 2020. As with all highly anticipated newly released products, initial shipments will be extremely scarce so to avoid disappointment, we strongly recommend placing your pre-order as soon as possible.
You can place your pre-order for the A7S M3 via the following methods:
Through our website: Pre-order the Sony a7S III Online
In Store: 695a Princes Hwy Tempe NSW 2044, Australia
By Phone: 02 9558 3116
Email: sales@camera-warehouse.com.au
Awesome News, Camera Warehouse Fans!
We're pleased to announce that after years of rumors going around in the industry, Sony is officially confirming the Sony A7S III. Sony directs this camera towards video recording and aims to equip it with the best, state-of-the-art hardware that takes it up a higher level than the previously-released Sony A7S II.
During this time, the Canon EOS R5 has dominated the video recording market with its uncropped 8 K video and exceptional AF system that outshines many Sony offerings in the same roster.
In 2014, Sony announced and released the very first Sony A7S. During the time, it had lackluster but workable specifications, which include a low-resolution 12 MP sensor and a wide ISO from 100-102,400. Not soon after in 2015, Sony launched the A7S II to little fanfare.
However, it developed a following soon after photographers learned of its useful combination of 12MP full frame sensor and 4K video in a camera that's much more portable than the rest of its contemporaries. The A7S III promises to build up on this reputation and may possibly add much more advanced features, such as a 10-bit video.
Sony Imaging's Kenji Tanaka mentioned that the camera will see a "complete redesign of the entire system," emphasizing on the changed image sensor and that "everything is new" to meet the demands, expectations and requests of their customers
Here is everything we know so far about the Sony A7S III. Take note that these are NOT confirmed by Sony and only speculations by fans and experts:
Sony will announce it officially on July 29, 2020
The "new camera" is highly likely the successor to A7S II
Experts price it to be at around AU$5,400
Rumors indicate that these are the rough specifications of the A7S III according to a "leak" source:
Fast-readout 12MP sensor
4K 120fps at 10-bit video; 1080p at 240fps
ISO 160-409,600
To learn more about the latest information, news, and rumors about the Sony A7S III, stay tuned here at Camera Warehouse.
For any concerns regarding your orders and other information, you can contact us at 02 9558 3116, or you can email sales@camera-warehouse.com.au.