Canon WFT-R10A Wireless File Transmitter for EOS R5
Free Shipping for Orders over $98*

(*excludes bulky items)
No SURCHARGE FOR CREDIT CARDS
Provides Wired/Wireless LAN Connectivity
For EOS R5 Mirrorless Camera
Supports LAN connections with FTP, FTPS, and SFTP
Enhanced Support for Linked Multi-Camera Shooting
Integrated Battery Grip
Holds Two LP-E6/LP-E6N/LP-E6NH Batteries
Designed for use with Canon EOS R5 Mirrorless Camera, WFT-R10A Wireless File Transmitter combines connectivity within an integrated battery grip and camera and allows wired or wireless LAN connection. It is designed to support wired LAN connections with FTP, FTPS, and SFTP for file sharing security. The transmitter allows transferring of image files from the EOS R5 while providing enhanced support for linked multi-camera shooting thanks to the EOS Utility and Network Setting Tool support, as well as the updated and intuitive interface that permits creating various wireless configurations. With the camera grip, the WFT-R10A extends battery life with the ability to accept up to two LP-E6/LP-E6N/LP-E6NH batteries.
---
Product Features in Detail

High-performance Pro Workflow Support via Wired/Wireless LAN with Integrated Vertical Battery Grip
Pro-level performance for transfer of large data files with high-speed communication is possible through use of supported standards of IEEE 802.11ac 2x2 MIMO over 5Ghz, and 802.11n 2x2 MIMO over 2.4Ghz frequencies. 2x2 MIMO Technology (Multi-Input Multi Output) uses dual antennas to transfer two streamsof data to a receiving device enabling theoretical transfer speeds of up to 867 Mbps with 802.11ac 2x2 MIMO and supporting substantially longer distance transmission compared to EOS R5's built-in Wireless support. Other supported standards include 802.11b/g/n over 2.4Ghz frequency and 802.11 ac/a/n over 5GHZ for further versatility in connection. All of this communication capability is integrated in to a easy to use and ergonomic grip.

Vertical Battery Grip
The WFT-R10A holds two battery packs* of LP-E6NH, LP-E6N or LP-E6 battery, and also serves as a vertical battery grip. The ergonomic grip allows you to operate the multi-controller for easy AF operation, and is designed for vertical shooting – making portrait photography even easier. The WFT-R10A has adust proof and moisture-proof design, which matches that of the EOS R5 camera.

Supports FTP, FTPS, and SFTP for Various Options of Encryption and Secure File Transfer
The Wireless File Transmitter WFT-R10A offers a number of convenient ways to transfer images based on the available equipment and the task at hand. Image transfer directly from the camera to local or offsite servers is facilitated via easily configurable FTP transfer. When the WFT-R10A is attached, SFTP can be used, and FTP mode is further enhanced.

EOS Utility and Network Setting Tool support
With Canon's refined EOS Utility software installed on a PC, full-featured Live View remote shooting and image transfer are made simple. The Network Setting Tool assists with wire service shooters in creating, editing and deleting network settings on a larger screen. This tool also helps with the ability to export and import communication setting files (NIF*), setup LAN settings, and even check access to FTP servers and create folders.

Easy to use Interface to help Create Wireless Configurations of all Levels of Complexity
The Wireless File Transmitter WFT-R10A provides a fast throughput for image uploading and user interface to help enable speedy set-up and configuration of wireless networks.

Enhanced Linked Multi-Camera Shooting and Wireless Time Syncing
Connect up to ten receiver cameras (EOS R5+WFT-R10A) to one EOS R5+WFT-R10A via wireless LAN or sync the time of the receiver cameras (EOS R5+WFT-R10A) with the time of the sender camera. While at your computer, images taken with multiple cameras can be displayed and managed in chronological order.

Durable and Dust-and Water-Resistance
The Wireless File Transmitter WFT-R10A makes it ideal to take along for just about any activity due to its design. Built to withstand inclement weather, this transmitter has the same dustproof and water-resistant construction used in the EOS R5 camera body. A durable design helps ensure that equipment can be safely used in various conditions, making the WFT-R10A an ideal accessory for demanding photographers constantly on the move.
Type
Wireless / wired LAN accessory
Wireless File Transmitter (WFT)
Compatible Cameras
EOS R5
EOS Utility
EOS Utility-based control of cameras over a network
Linked Shooting
Max. 10 receiver cameras
Transmission Range: Approx. 492 ft. / 150m from the sender camera (when signal strength is favorable)
WFT Server Start: Possible at manual connection with receiver camera
Transmission Range
Using an access point: Max. approx. 492 ft./150m
Linked shooting: Max. approx. 164 ft. / 50m
Smartphone connection: Not supported
* With no obstructions between the transmitting and receiving antennas and no radio interference
Charging / Power Supply
EOS R5+ WFT-R10A+ USB Power Adapter PD-E1 (Charging is not possible with WFT-R10A+ PD-E1)
W x H x D
Approx. 5.64 x 4.50 x 3.19 in. / 143.2 x 114.4 x 81.0mm
Ounces/grams
Approx. 13.93 oz. / 395g (Including battery magazine, and excluding batteries)
Temperature
32°F -104°F/0°C -40°C
Humidity
85% or less
This product comes with 12 months Warranty with Canon Australia
Our products are sourced from authorised Australian suppliers and therefore come with genuine Australian warranty.
Camera Warehouse does not participate in 'Grey Market' or 'Parallel Import' activities.
Canon WFT-R10A Wireless File Transmitter for EOS R5
Connector Cover
Case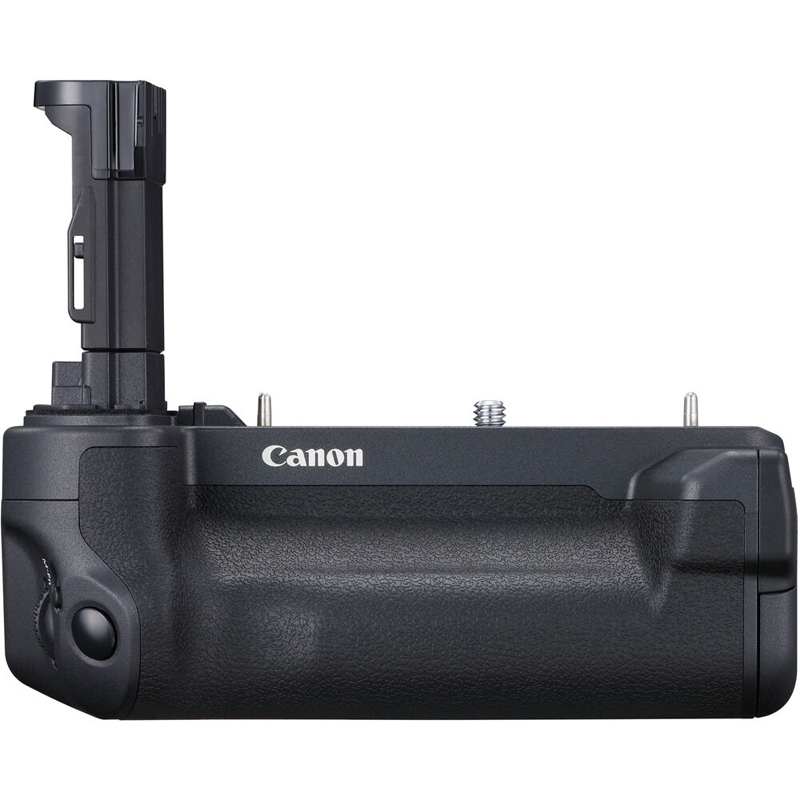 Canon WFT-R10A Wireless File Transmitter for EOS R5
SKU: Canon WFT-R10A
UPC: 4549292162868