SmallRig Manfrotto 200PL Quick Release Plate for Select SmallRig Cages 2902
Free Shipping for Orders over $98*

(*excludes bulky items)
No SURCHARGE FOR CREDIT CARDS
Manfrotto 200PL plate for SmallRig cage
Compatible with Manfrotto RC2 system tripod head
Open Access to Camera Bottom Mounting Screw
Quick Release in 3 seconds.(Internal test result
Rubber Pads to Protect Cage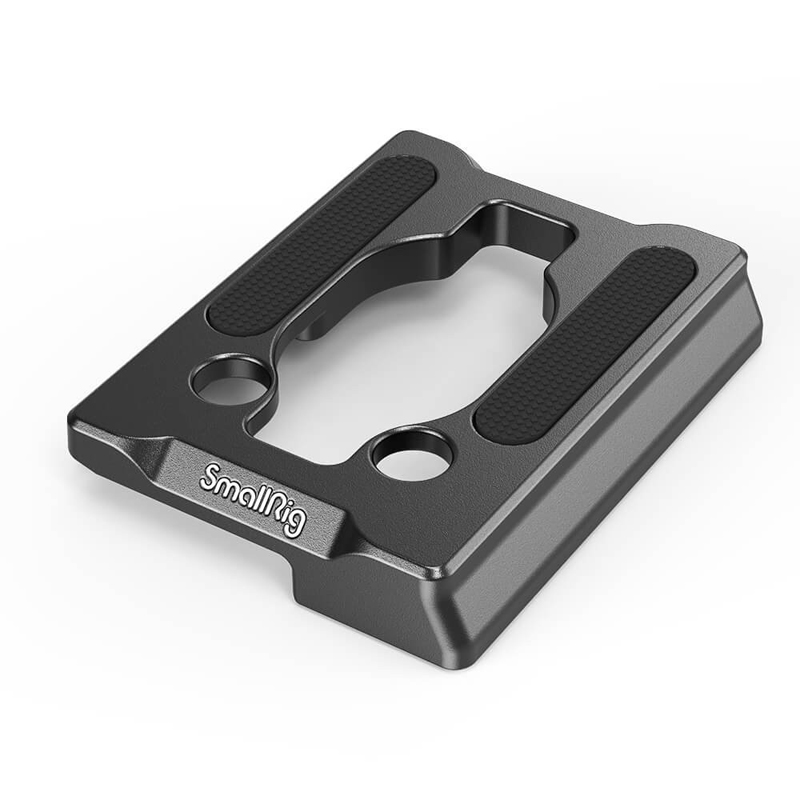 SmallRig Manfrotto 200PL Quick Release Plate for Select SmallRig Cages 2902
The SmallRig 2902 is a replacement Manfrotto 200PL plate that is used for a variety of SmallRig cage. It fits the Manfrotto RC2 system tripod head and has open access to camera bottom mounting screw. The ergonomic design has been tested to have 3 second quick release feature for quicker mount and unmount. The plate comes with rubber pads to protect cage.
---
Product Features in Detail

SmallRig Manfrotto 200PL Type Quick Release Plate for Select SmallRig Cages 2902
The middle hollow design does not block the locking screws at the bottom of the cage, which can be quickly released in 3 seconds(Internal test result). Cameras can be disassembled directly when the Manfrotto plate is installed, convenient for fast switching from the tripod. Attach to a cage with two 1/4"-20 Screws. The built-in rubber pads prevent scratching cages. Small and lightweight, only 26g.
More Information
More Information
UPC
6941590002132
Giftcard Value
0.00
Feature Listing

Manfrotto 200PL plate for SmallRig cage
Compatible with Manfrotto RC2 system tripod head
Open Access to Camera Bottom Mounting Screw
Quick Release in 3 seconds.(Internal test result
Rubber Pads to Protect Cage

Expected Delivery
Expected Delivery in 3-4 days
SKU: SmallRig 2902
UPC: 6941590002132